Welcome! This page should help you get started and point you the right articles:
First of all you can sign up to our newsletter at the end of this article and get regular updates. You will also get a free 4-page guide to epoxy floors when you sign up.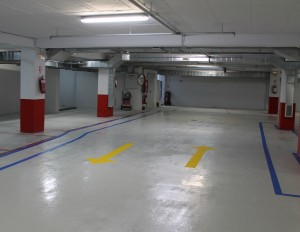 If you are a complete newbie to epoxy floors and you are looking for basic introductory information you may want to read our article on How to apply epoxy floor paint. Another great introduction for contractors starting out is this to read this article on advice for starters.
For troubleshooting and understanding possible problems with epoxy floors I advise you start with our article about the main reasons why epoxy floor fail.
Another very popular troubleshooting article has been the possible causes of bubbles in epoxy. 
If you wish to learn more about self leveling floors then you should consult the following two articles:
Self Leveling Floors: 5 Commonly Asked Questions and Seven Tips on getting Awesome Self Leveling Floors
Finally if you are more of a "visual" person you may want to consider our Channel on Youtube. There you will find over 20 videos on tips and tricks on how to apply epoxy floors. Don't forget to SUBSCRIBE when you visit the channel, so that you will always get updates.
If you are looking for high quality reliable products, from a manufacturer that is specialized in this field then look no further. Click on the following link to visit the Ktisis homepage . We are based in Greece and work with many companies in several parts of the world.
For an example of our videos click below: