This is perhaps the number one struggle I am hearing from contractors: We need more leads, higher quality leads and more customers. Maintaining an epoxy flooring business can be quite challenging especially in the winter months where the work tends to drop off.
I also struggled for years as an epoxy contractor before I was able to build a steady flow of work coming in. Here are my top four pieces of advice for getting more work as an epoxy contractor
Run Ads on Google and Facebook
I have found Google Search ads a very effective method for getting new epoxy customers. This is because people searching on Google are already warm and in the market for your services. The costs per click can be quite high which may scare some contractors from advertising. The key is to have a proper process in place after the person clicks on your ad. Make sure you take them to an attractive landing page and encourage the prospect to get in touch with you.
Another option is to run ads on Facebook. Advertising on Facebook is useful for raising awareness although I find that people on Facebook tend to be colder audiences compared with someone searching on Google. I have written an extensive article explaining the differences between Google Search and Facebook Ads
Seek out businesses that need epoxy services
Certain types of industries are always in the market for epoxy flooring. These are usually industries with high hygiene standards (such as food production & pharma) but also industries where clean up is also important. In fact you can have a look at this article for 5 industries that could use epoxy floors.
Seek out these industries by attending their trade shows, or advertise in their industry magazines. The great part is that customers from these sectors tend to be hyper-focused in what they need.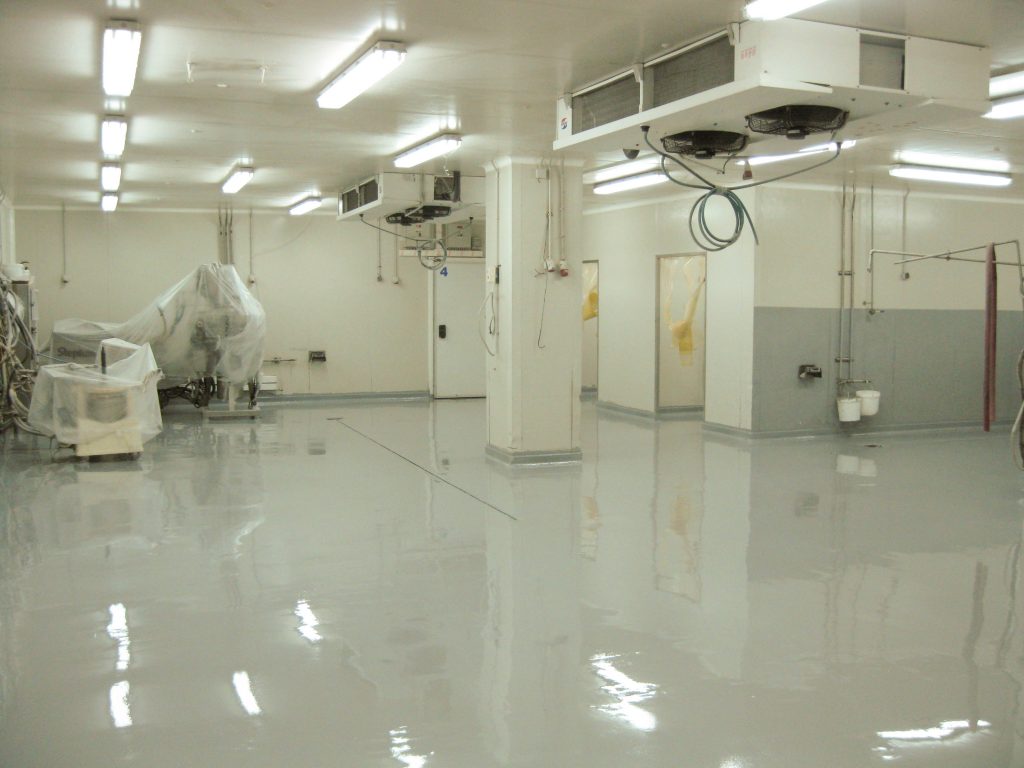 Shoot some videos
Its 2020 and shooting a video has never been easier. Get out your smartphone (no need for a high end iphone) and film your crew on a few projects. Provide some background information so that the prospect can relate to the project. One of the biggest problems customers have with contractors is trust. Everyone has a horror story to tell of some contractor running and leaving a horrible job behind. If you want to build up your credibility shoot some video and post yourself on Youtube.
This shows that you have skin in the game. Below is a video of my crew transforming an old tiled floor to a brand new epoxy floor. This video was shot on a mid-range Android phone, and I did not need to hire any professional editing company to stitch it together.
Do Good Work
This one should be obvious, but unfortunately too many contractors are overlooking this simple point. By delivering consistently good work, and keeping your customers happy you will keep on getting work from repeat customers and referrals. Over 50% of the work I did in the last year was from referrals. Referrals means I do not even need to spend money on advertising. People just ask for my number and they call me.
Unfortunately there are quite a few contractors out there who only care about making a quick buck and then moving on to the next project that looks lucrative.
So those are my four tips: If you want to learn more about how to get new customers check out our other website SmallBizcontracting.com where we share strategies on how to market your contracting business. You can also sign to our short email mini course to receive 5 tips on how to grow your business.
Finally I would like to hear your comments. What have been the most effective tools in growing your business?
The following two tabs change content below.
Akis has been involved in the manufacturing and application of industrial floor coatings for the past ten years. He runs learncoatings which is an online resource training professionals on the use of epoxy floors. He is also General Manager of Ktisis, a manufacturer of flooring and waterproofing coatings.
Latest posts by Akis Apostolopoulos (see all)